Hi Everyone!
[Pic spam ahead]
[I do not own any brands in the pictures]
♥ Weee, I went nail polish shopping in Liffey Valley 2 days ago.
And I saved up quite a bit of cash for a whole hearted look and buy!
What I saw first was Boots Natural Collection.
I bought the blue polish in the third row.
I forgot to take a picture of it but you'll see it when I swatch it 8)
♥ Next row was the Rimmel section.
What caught my eye was the
new Rimmel Matte top coat
!!!!!!!
I have always wanted a Matte top coat..and here...here it was!
I just HAAAD it buy it!
It was 6 - 7 euro per bottle, quite pricey, but I didn't care at all!
Up to ten days it says.
I hear a challenge sometime soon...
>:]
♥ Aside from wanting a Matte top coat. I was also in need of a top coat and nail polish remover.
So I searched around the stalls for a cheap and affordable one since I spent some money on the Matte top coat. I'm a student on a budget, don't kill me DDD:
♥ So I bought the Collection 2000.
It was cheap and affordable for around 3 - 4 euro as far as I can remember... >o<
Yes, everybody did think I was weird for taking pictures of the stalls and nail polish... >o<
But I'm a dedicated nail polish blogger!!!
♥ Uhh...Moving on xD
I looked for a nail polish remover after and was surprised to find a Sally Hansen nail polish remover.
Of course, I bought the no acetone version for 2 - 3 euro.
[I tried it already and it worked wonders, only problem was the really strong smell, then again, I'm really sensitive towards smells]
What really made my day was when I looked right beside the nail polish remover.
There they were..
SALLY HANSEN NAIL POLISH!!!
ESSIE!
[More importantly, MATTE ABOUT YOU, always wanted it! But when I went out to the till it had no price so they couldn't sell it...Absolutely, devastated...]
And OPI..I saw a few that were 23 euro... :O
♥ First time in my life seeing OPI, Sally Hansen and Essie.
Nails Inc was there as well.
It was like. Heaven.
I was seriously, seriously, seriously, gobsmacked.
My face was like
O________O + =OOOOOO + 8DDDDD
Eyes widened, jaw dropped, passerbys staring but I didn't give a crap.
Honestly, best moment of my
day
life.
But then I couldn't buy the Essie Matte about you.
So then I was just like.
O_______O + >:OOOO
Seriously, I wanted to scream out loud ...
♥ Since this post is getting really long I'll just conclude it with the rest of the polishes I bought that day c:
Essence, Return to Paradise.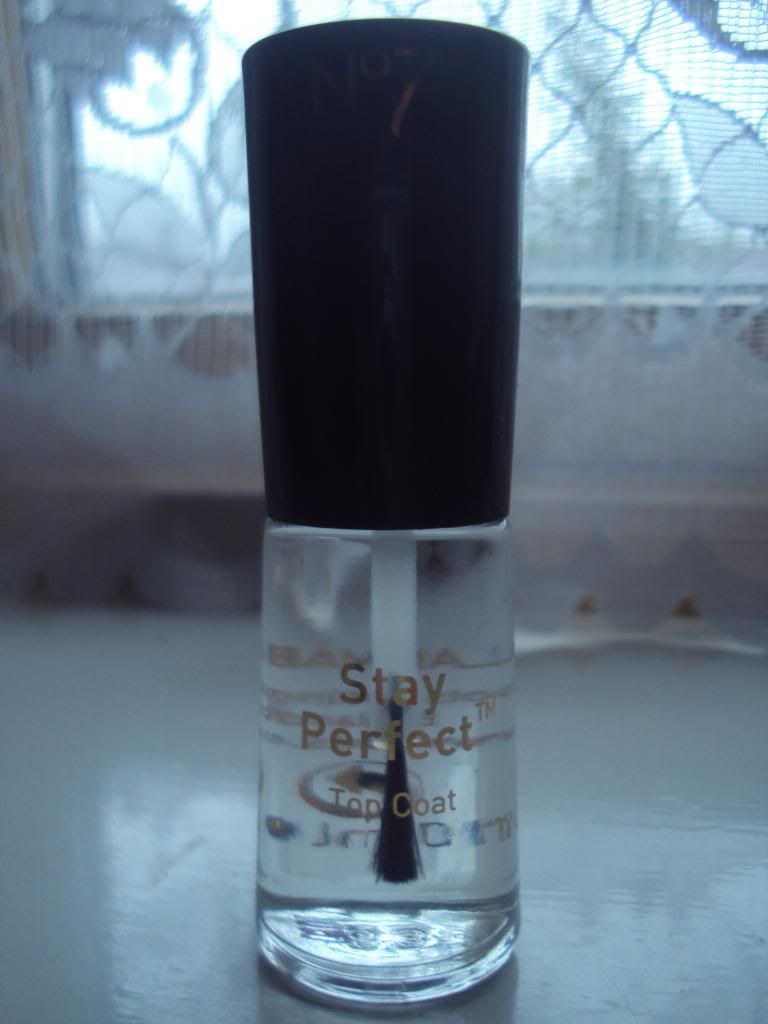 Number 7 Stay Perfect Top Coat.
...And another one I forgot to take a picture of it >o<
Until next time!
♥ AnnKiins