♥ Hey guys!
I hope you had a great 2010, I sure did :D
But out with the old and in with the new, 'cause 2011's coming our way!
But let us remember the memories we had.
(Nail Polish wise, of course!)
So I decided to do this little tag.
My top five polishes - 2010 (in particular order)
Barry M's Mushroom
(Old swatch, don't mind the smudging xD)
I absolutely adore Barry M!
The colors are opaque, application always great, it has yet to disappoint me.
Of course, mushroom is definately no exception!
A dark brown, your average really, however, one coater and application perfect says other wise.
Whenever I'm feeling lazy to paint my nails (happens often) and I just want to slap on a new mani, I reach for this and BAM, problem solved!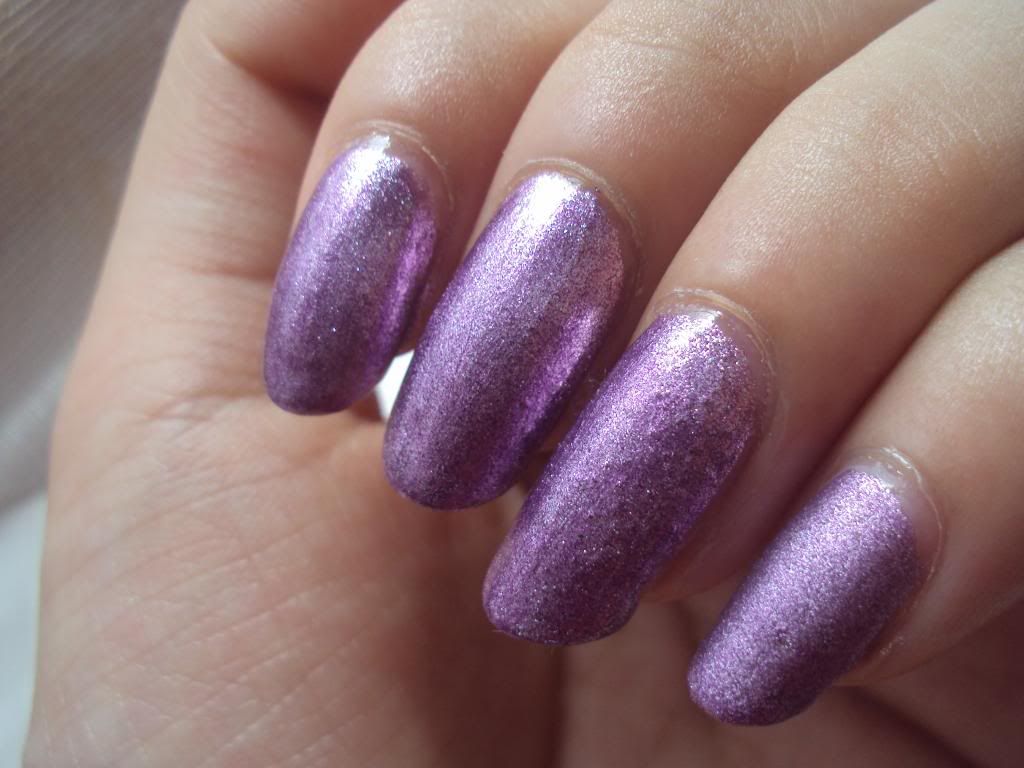 Essence's Purple Diamond
It's the polish that made me get started on a collection for Essence.
Like most of my top 5, it's a one coater and application great.
Purple Diamond is a GORGEOUS purple foil, I love it, but it's on the list because of what a surprise I got from using it. I didn't expect it to be so good, I didn't even know that it was a foil!
Made the list for the surprise I got. x3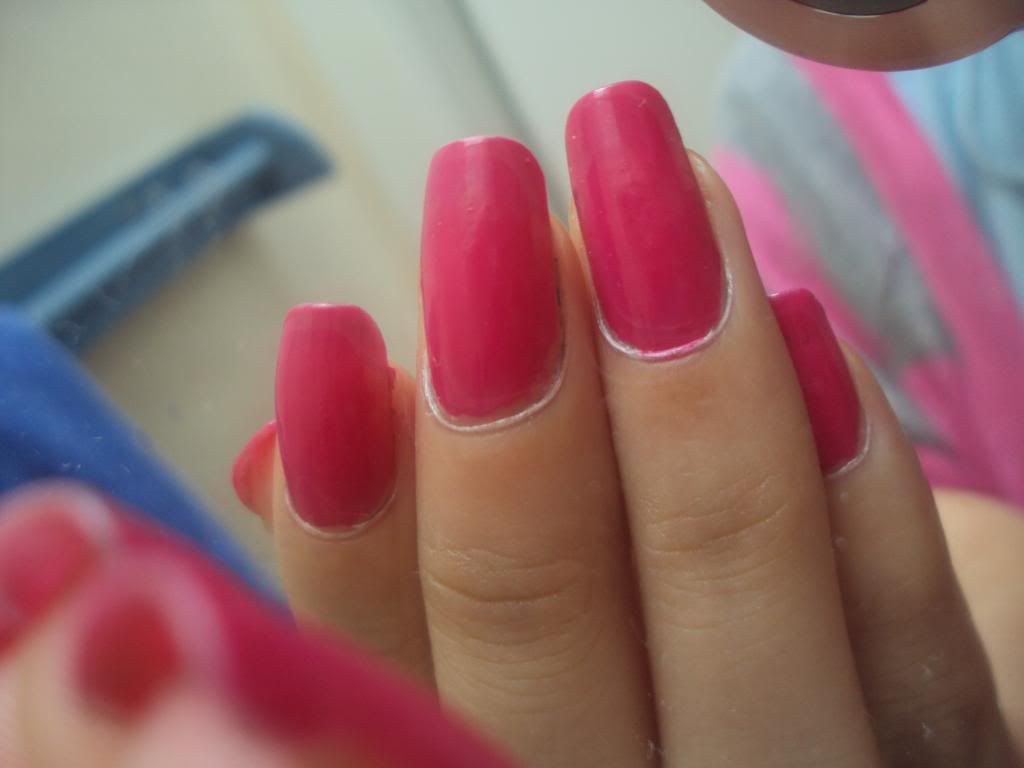 Barry M's Shocking Pink!
One of my favourite polishes of all time, of course it has to make the list.
A bright, super hot pink, it's Shocking Pink!
Haha, Barry M have such creative names for their polishes...
But ah, the polish makes up for it, one coater, application perfect, stunning color, I absolutely adoreeee it!
No words can describe it, I love it very much so :')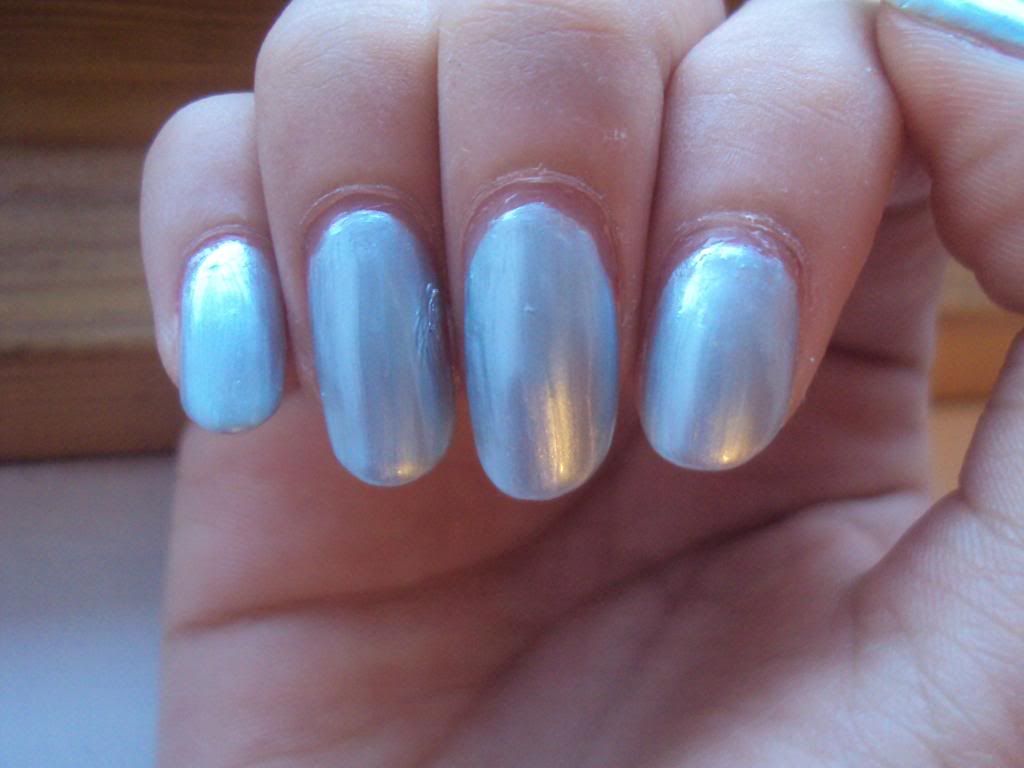 Boot's Natural Collection's Topaz
This definately made the list for all of the wrong reasons.
Sheer, first coat, the tinest speck of blue.
Application? It streaks so you have to wait in between coats.
Dry time? AGES, I'd say 10 minutes per coat.
How many coats? Oh dear, 5 - 8 coats!
Just. Just. Just. NOOOO!!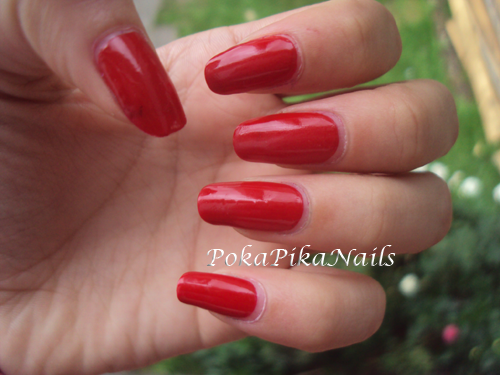 Miss Sporty's Red
No name, but definately gonna buy again!
This gorgeous red is a one coater creme, it's actually nearing towards blood red?
But not quite! Similar to Barry M's mushroom.
I'd whip this one out if I were lazy (And if I had anymore left ;___;)
Stunning, gorgeous, application perfect!
Definately my favourite red and one of my favourite polishes :3
And so, this concludes my Top Five Polishes!
I tag-

My Leetle Nails
Jette Fromm
NailsbyAlice
Katrina
Laynie's Fingers
Hope you had a good year & I wish you the very best for 2011!
♥AnnKiins.