Hi again c:
I did alot of designs on my nails before the blog was made.
So I'll go to old to new.
I tried marbling a few weeks ago and this is how it went: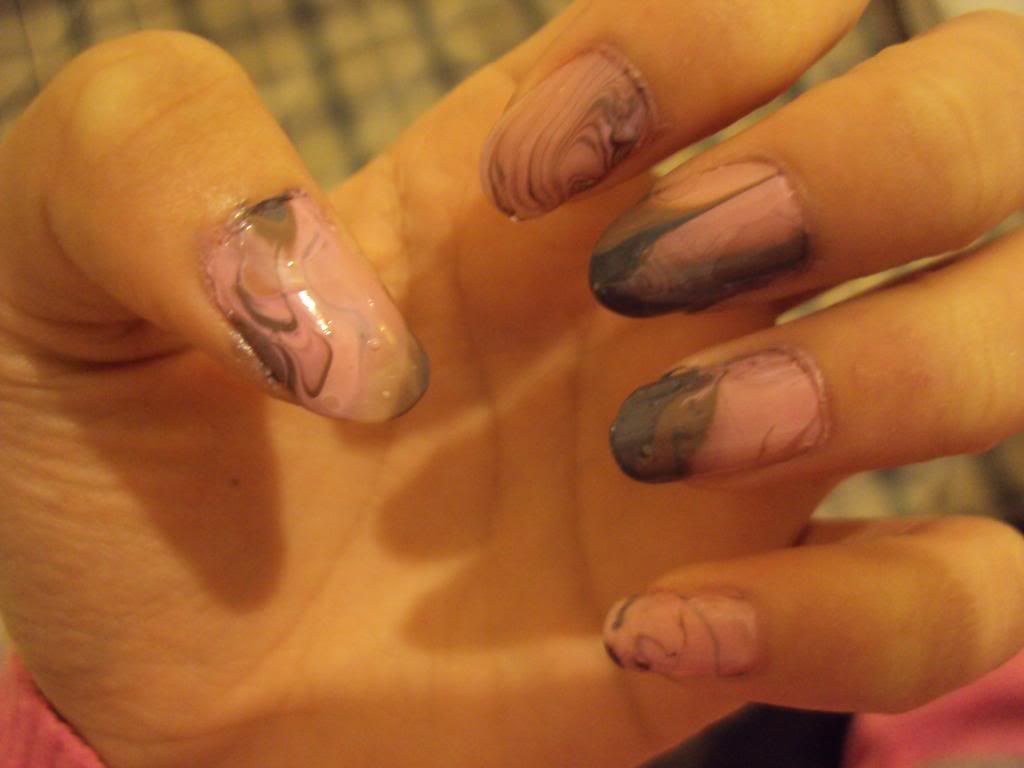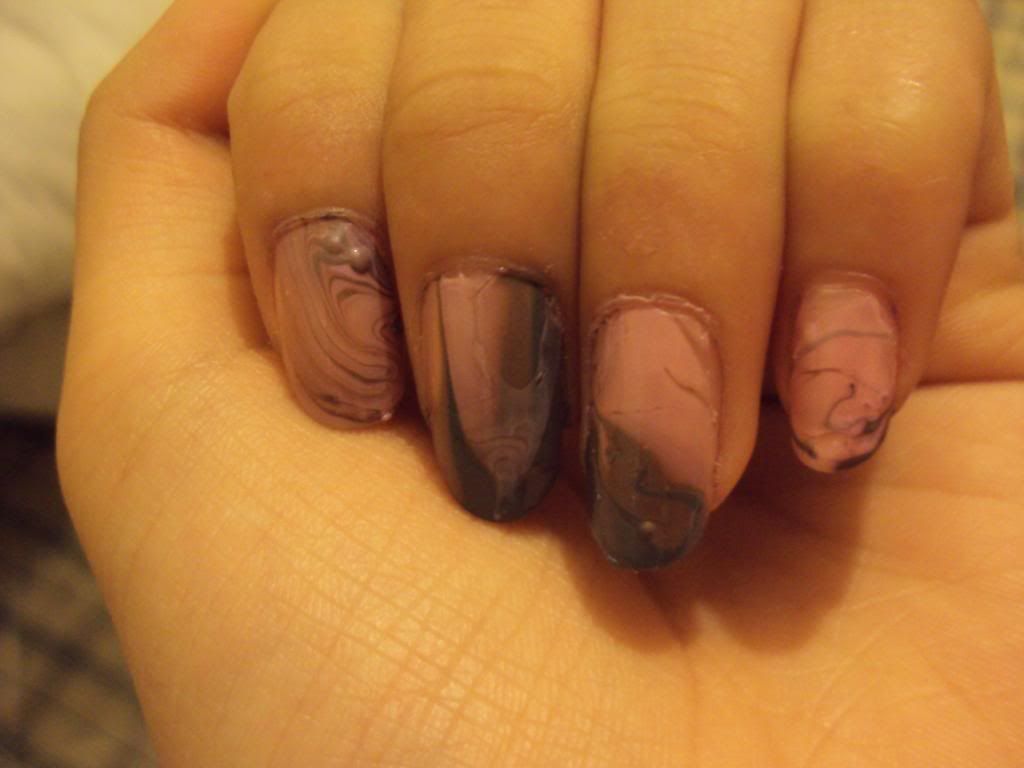 Sorry for the bad quality!
I did this in the night so there wasn't really any good lighting >o< And I didn't want to wait until the next day cause I didn't really like them that much. I used Barry M's Mushroom, Strawberry/Berry IC and Grey for this. My cousin did marbling about a day before I did and luckily, mine turned out better than hers in my opinion but she didn't get to see them because I removed them the next morning. xD ♥ AnnKiins.