Hello!
I recently went on a rampage on nail polish contests *-*
I came back from my vacation in London on Tuesday.
On Monday I went to this large shopping centre and they happened to sell OPI!
Unfortunately I spent all my money on Barry M & Rimmel & 17 nail polish.
Now I have to wait a whole year to buy OPI.
The price was 10 pounds per bottle.
Woah.
Carrying on heres the look I prepared before went to England: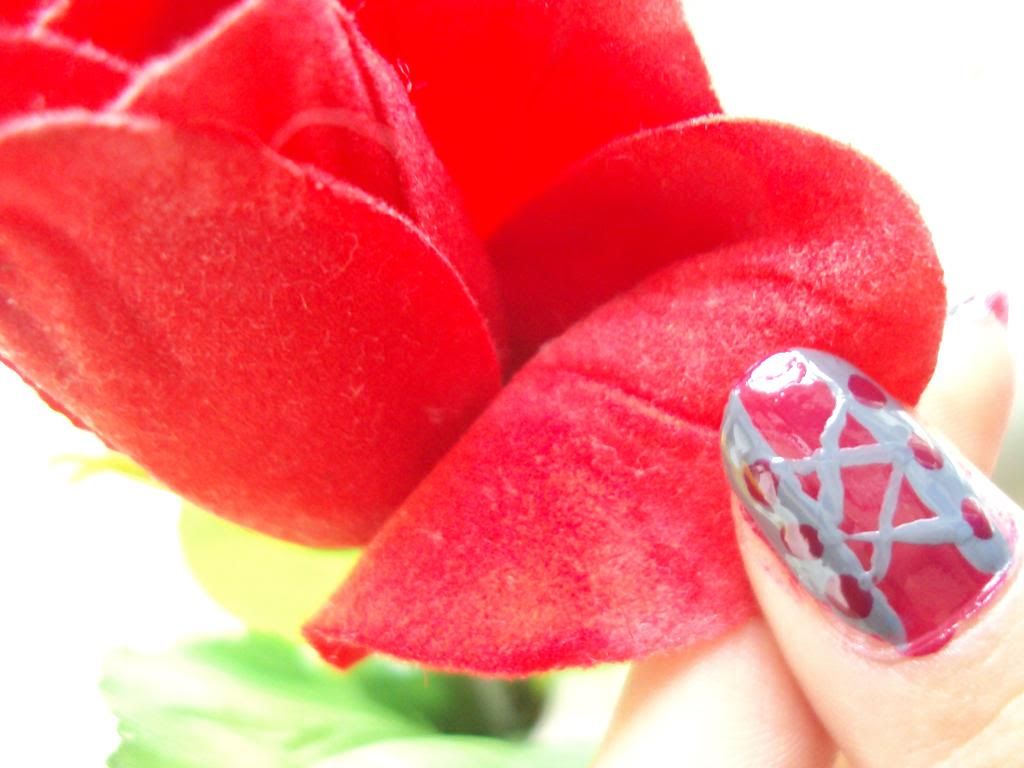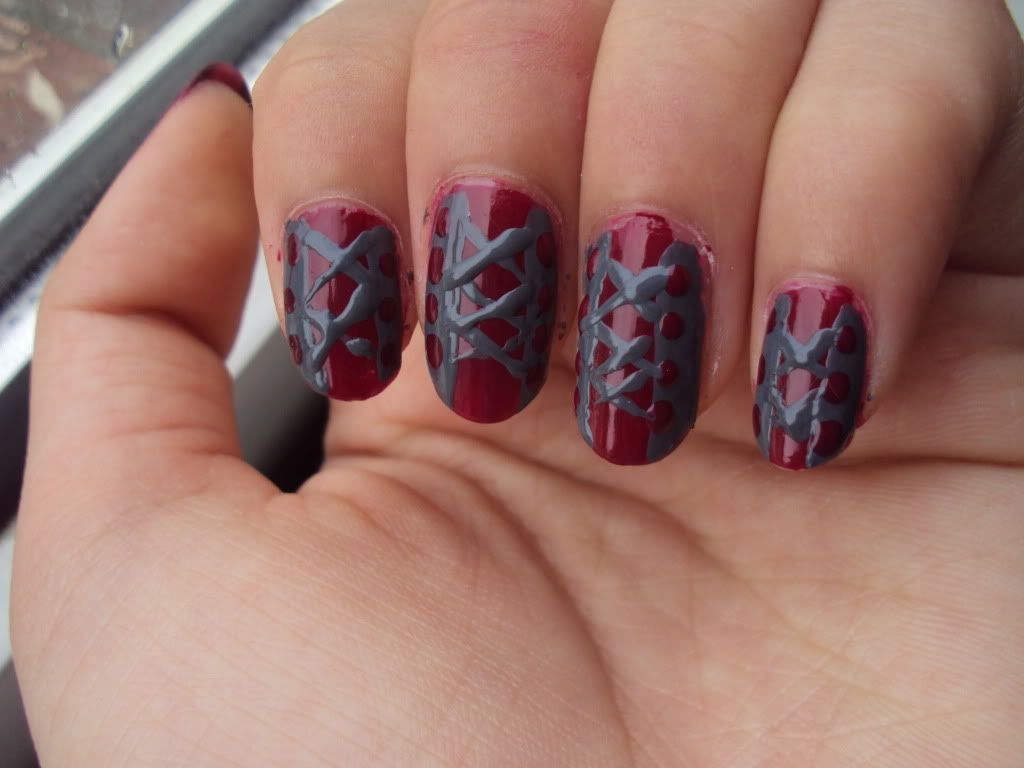 Corset nails!
An epic fail attempt of course.
Unfortunately I had no black so I had to settle with grey.
Barry M grey& Cranberry.
And for the lines?
A toothpick!
I'm very resourceful, eh?
Bwahahahahaa!
Until next time!
♥ AnnKiins.