Hi everybody!
I woke up really early this morning because of my Viva La Nails package arrived!
I'll be showing you guys what I bought tomorrow.
For today I'll be showing some swatches, while I change my manicure.
Barry M's, Shocking Pink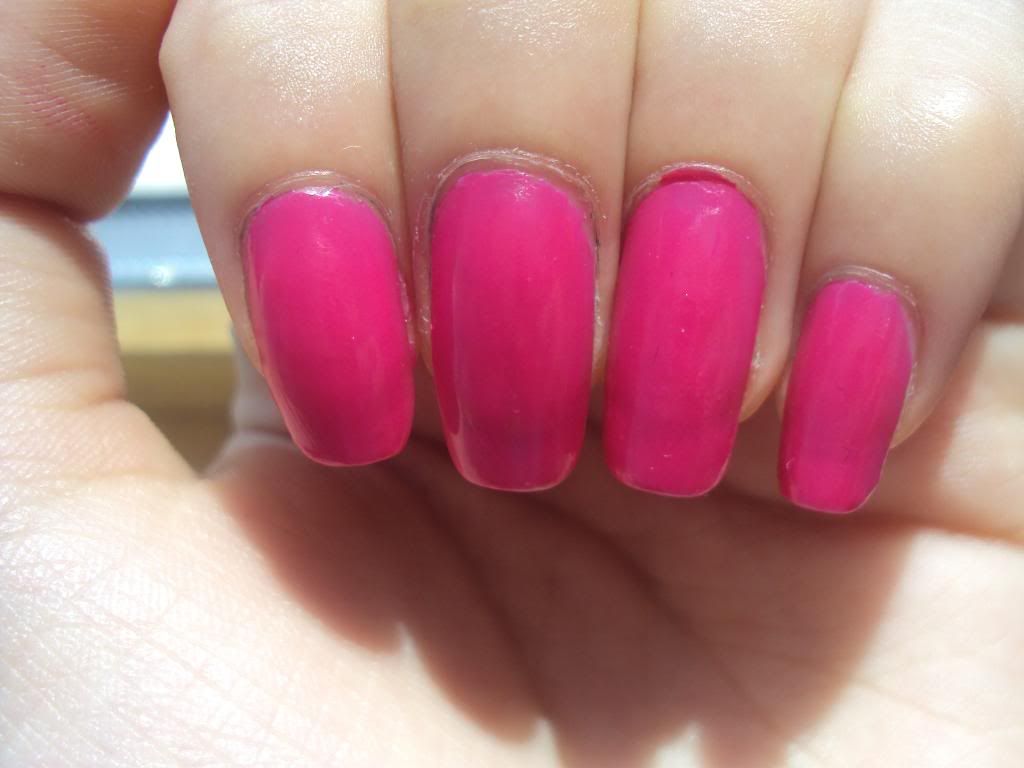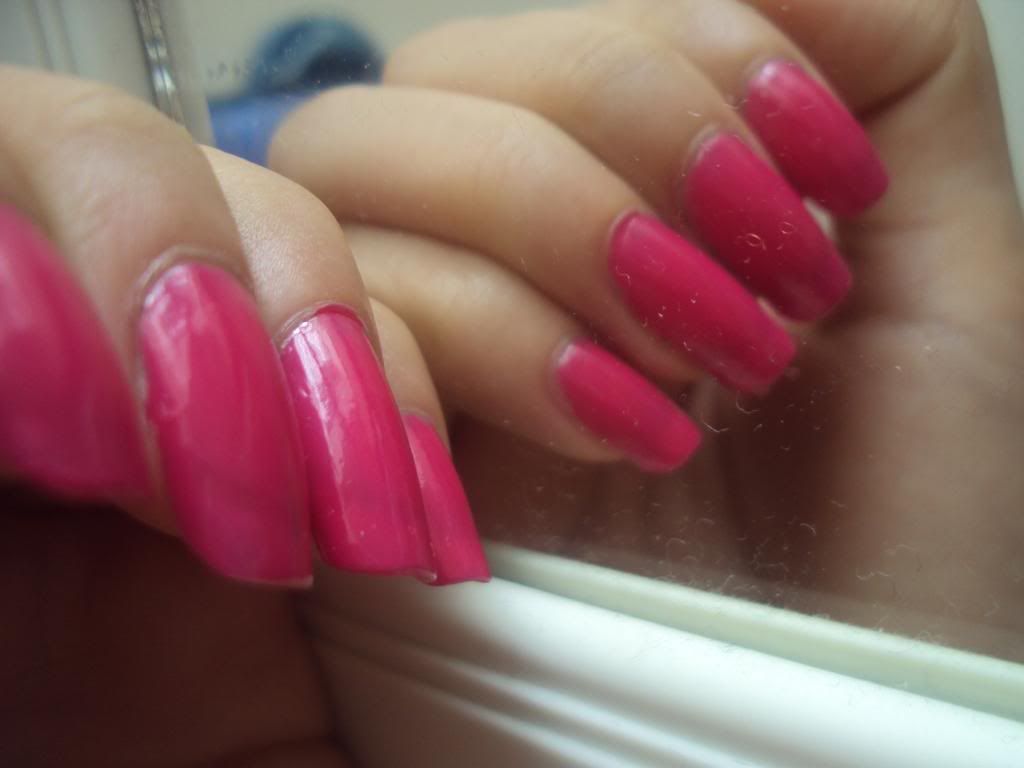 One of my favourite polishes!
It's hot pink but it's not neon, but like, nearly neon?
One coat. But quite a thick one.
Nail swatching is indeed, very fun!
I thought of so many designs to try yesterday 8)
Until next time!
♥ AnnKiins.