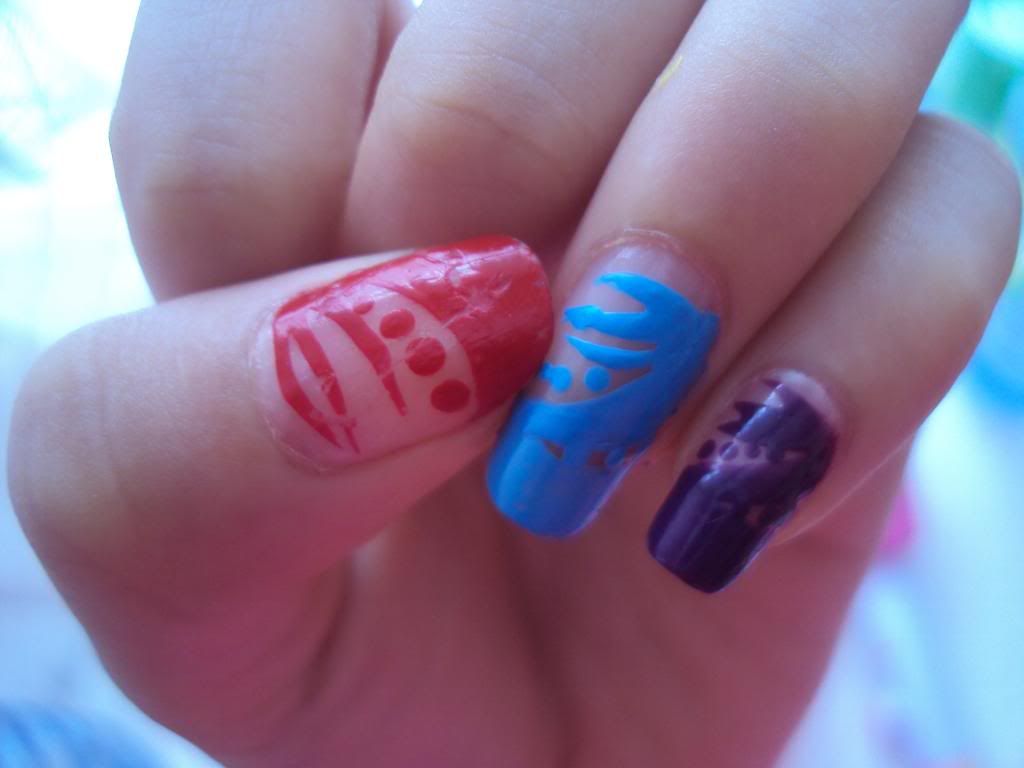 Fail Nails - Part 1
Now I know why people put their pictures at the top!
So heres a design I did after I recieved my VivaLaNails goodies.
Since I bought new nail polish on my vacation in London I HAD to do a rainbow nail polish design!!
And this is what I came up with D: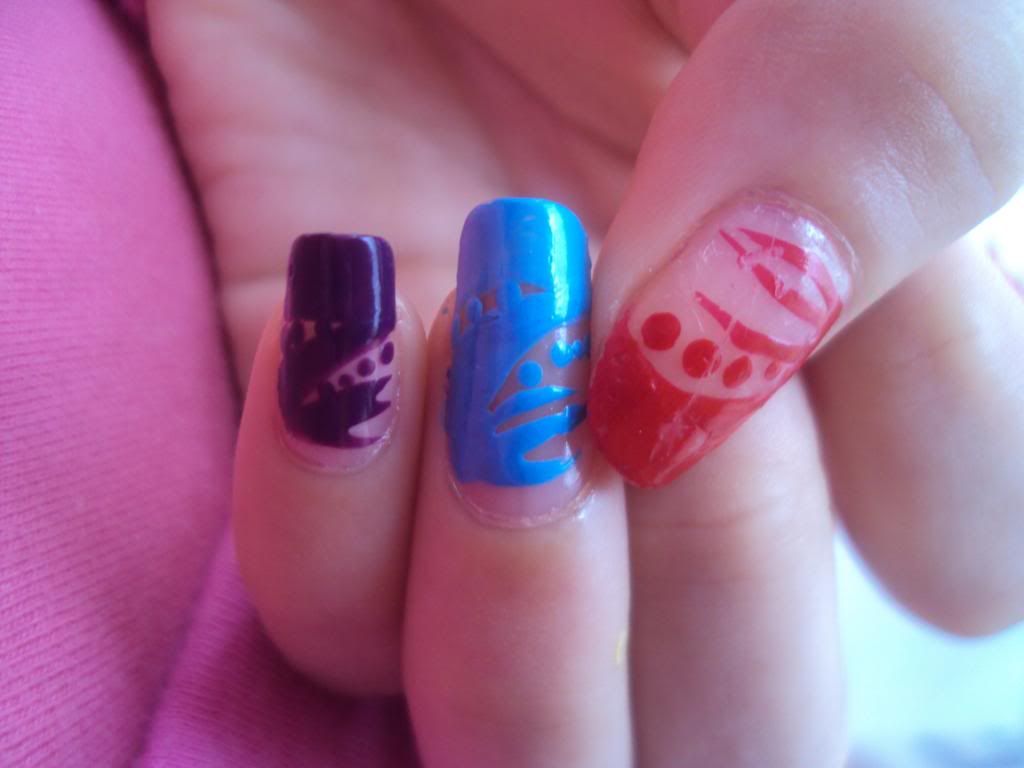 I actually liked this design BUUUT it started chipping.
So. Much.
And chipping makes me go mad. I just started peeling away the poor nail polish.
That is why my index and middle finger is not shown in the pictures...
R.I.P
BUT! However! I did a spin off design soon after which I totally adored <3
I'm going to post that design up soon enough, I guess xDD
I tihnk I'm gonna start doing more fail nail posts.
Since I don't have enough finished nail designs which I like.
Oppsiesss. >o<
PS: My Viva La Nails blogger pack has been shipped.
Hazzar for having a blog >o<
♥ AnnKiins.