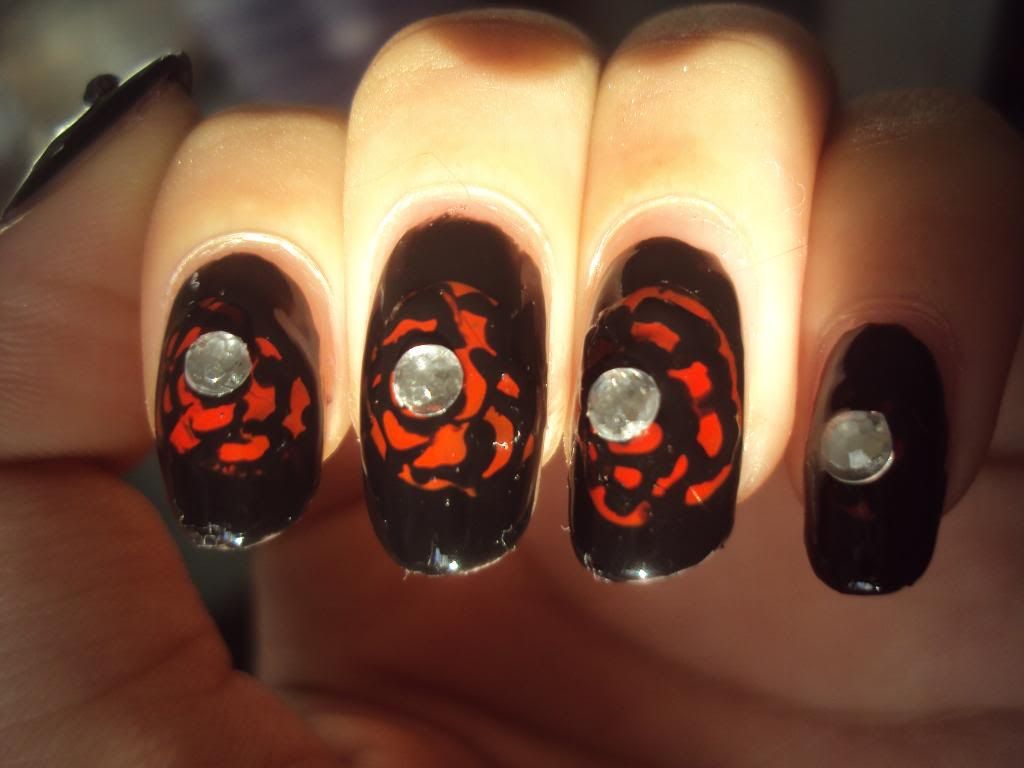 ♥ Hi everybody. Friday tomorrow c:
I did terrible in my beep test, 4.3 (40 times and a bit)
(Beep test, run up and down a room ten times then you gain a level, stop only stop when you get tired)
This design I made myself, since I wanted to do a rose design for a long time now.
Lets get started.
♥ Paint your nails black. I used Barry M's black (2 coats btw)
♥ Blob red on top. (I used Miss Sporty)
♥ Do a tiny swirl in the middle. And draw semi-circles going out.
I forgot to take a picture inbetween. Sorry everybody ;__;
♥ You could leave it as that. Or put a gem in the middle.
(Like I did)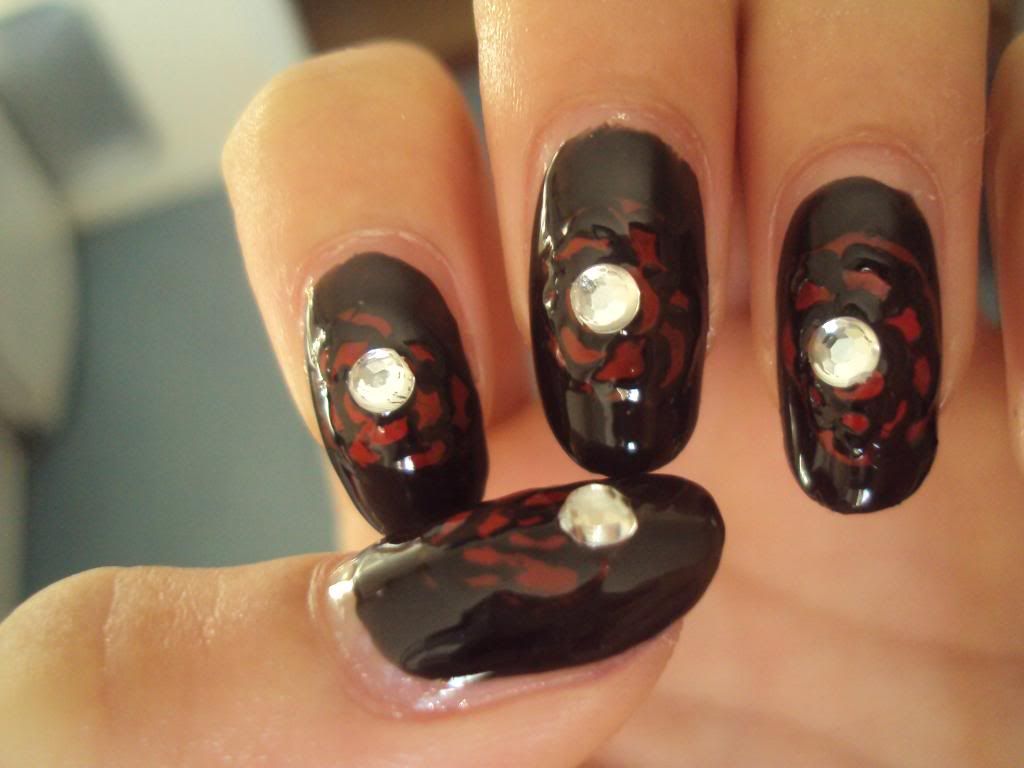 ttyl everyone! c:
I LOVE MY FOLLOWERSSS ♥♥♥♥♥♥♥♥
♥ AnnKiins. (Buahahahhahahahaaa)