♥ LOL at the title.
I honestly couldn't describe it in any other way.
Thats how I felt about this manicure.
Moon nails weren't as good as I expected.
So I tried it "Revive" it.
♥ Big Mistake.
Fair play to you if you like it.
But I think it's a bit odd. >o<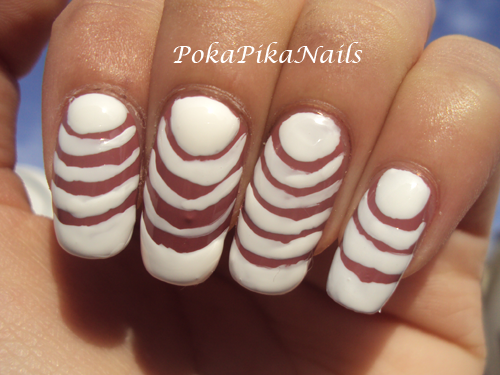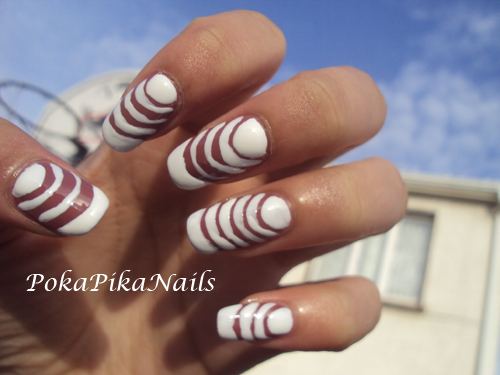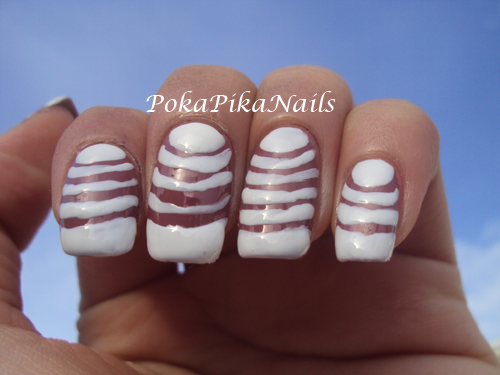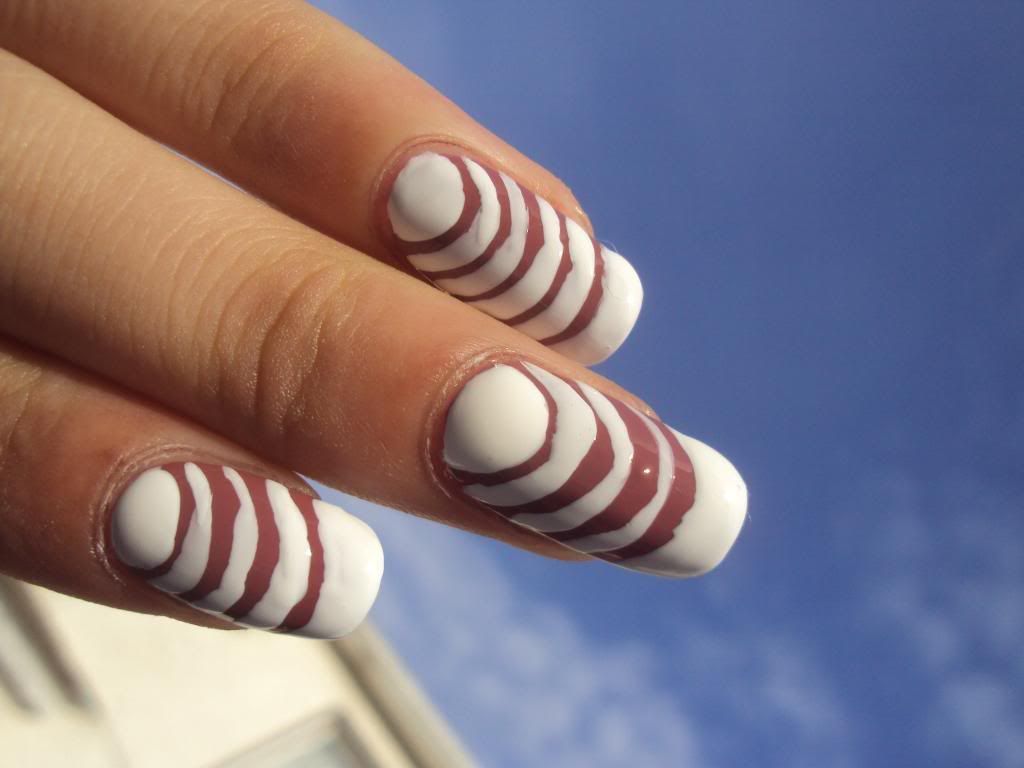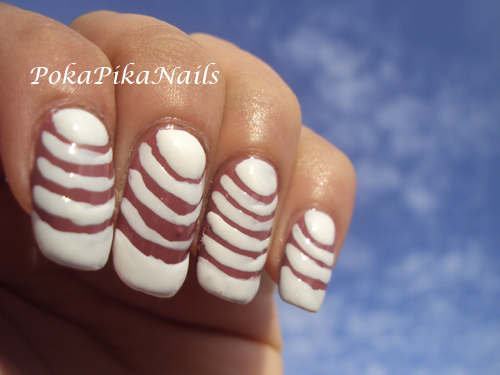 ♥ Pahahaha.
"Out of this world"
It just had that kind of feeling!
♥ If you have a smart friend, like I do, they might say this:
"It looks like seismic waves off a diagram of an earthquake"
....Nice. xD
♥ AnnKiins.