♥ Hello everybody c:
I found this design off Youtube, but I forgot the link.
So, when I find it I'll post it up c:
♥ Left to Right.
Miss Sporty, Barry M's Lemon I/C, Mint Green, Blueberry I/C, Shocking Pink.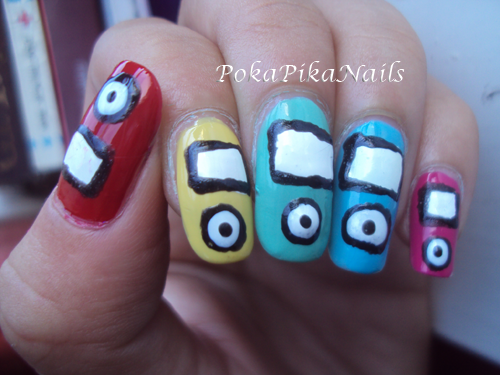 ♥ Draw squaressss.
It doesn't need to be perfect.
♥ (I forgot to take pictures inbetween D:)
Outline with black.
Blob a black circle underneath.
Then blob a smaller white circle on top.
Then dot a black circle in the center c: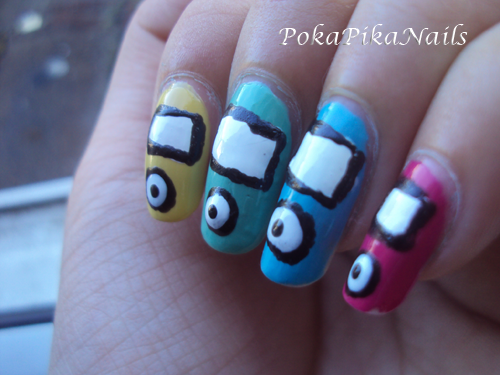 ♥ I got so many compliments, it was unbelieveable. xD
I tok it off after one day, because I just couldn't stand the imperfections.
Perfectionist in the house.
..Woot, woot! >o<
♥ AnnKiins.