♥ Hello everyone!
Sorry, I haven't updated in a while.
I've been so busy recently, tired and just didn't have the strength to go on the internet as much as I could BEFORE school started.
In other news, I love my best friend, Nadia! >o<
♥ I have with you today, Blue Lagoon by Essence (With a black tip)
Silly me forgot to take a picture of the color BEFORE I mattified and tipped it.
Sorry everyone!
♥ So this is 2 coats, nearly 1 coat.
One coat of Rimmel, Matte Finisher.
I went over it with Blue Lagoon on the tips (Click picture to see larger)
And then I went over the tips again with, Barry M, black.
Quick dry and part of the 3 in 1 multi dimension range.
It does not disappoint and lives up to my expectations.
I love Essence!!!
↓ Don't mind the cuticles and messy clean-up. xD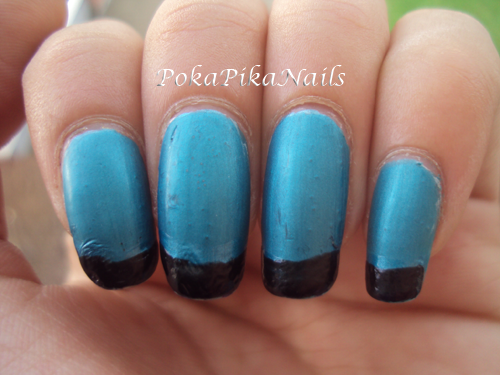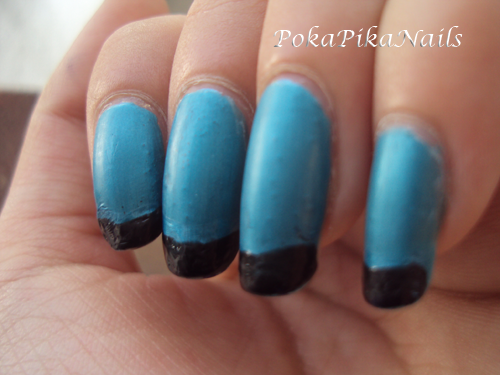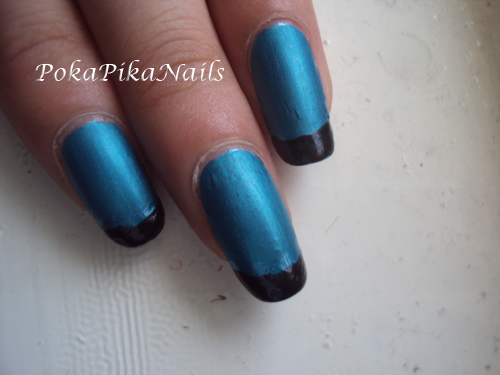 But it dry quite fast, I just am a VERY impatient person :P
But tis a lovely color.
It just isn't the kind of blue I like.
♥ AnnKiins.