♥ Hi Hi, my fellow nail polish lubbers~
I has a headache, sore throat and indigestion.
I wasn't thinking of posting today, but since I'm not going to school today I might as well.
♥ I'm working with Make-Up Academy's Green.
No name that I could finds, so I may as well call it green. >o<
One coater, dearies!
And applied smooth, had no problems with this one.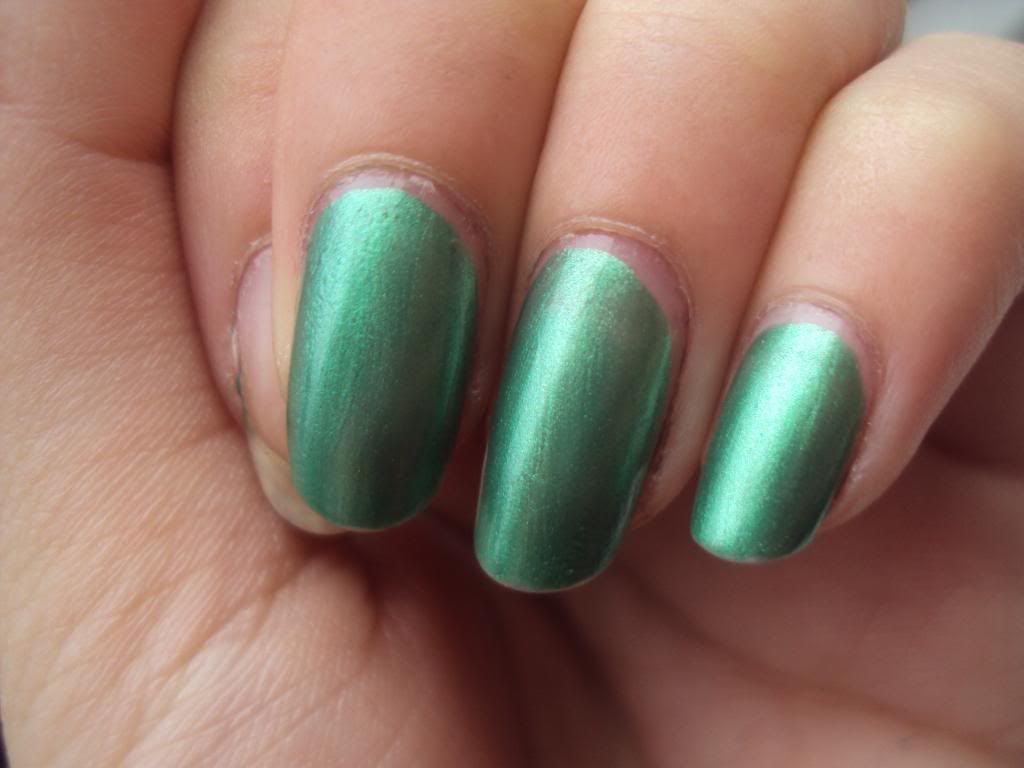 Shine Check~
It ain't that shiny, but it is shiner in person c: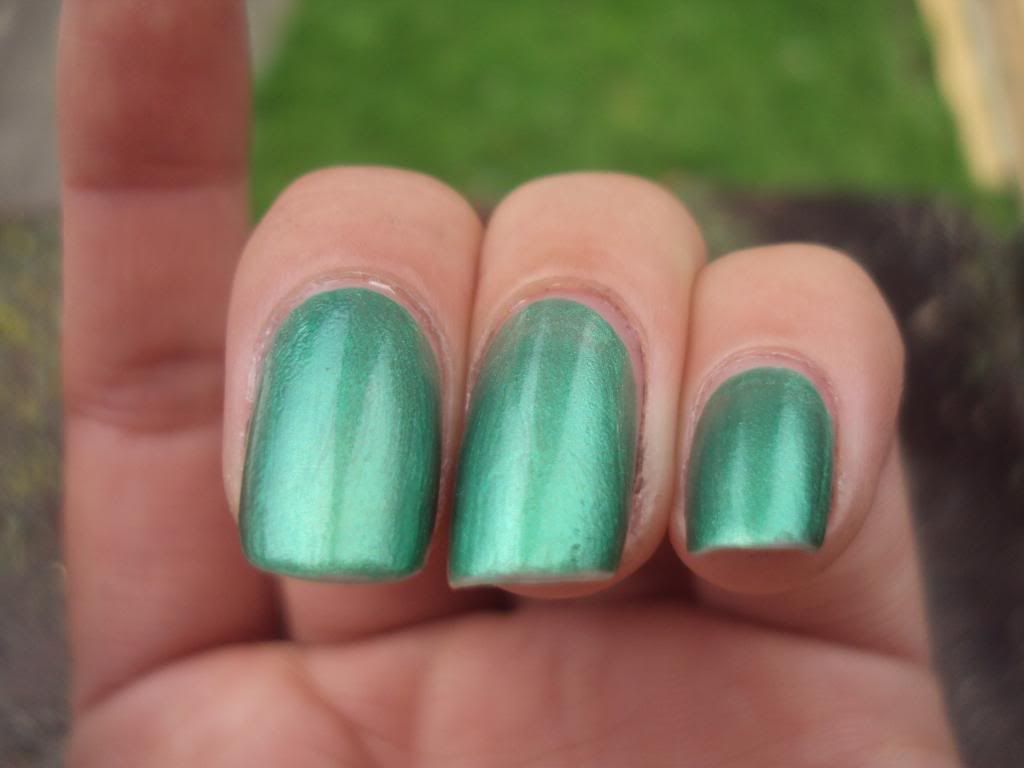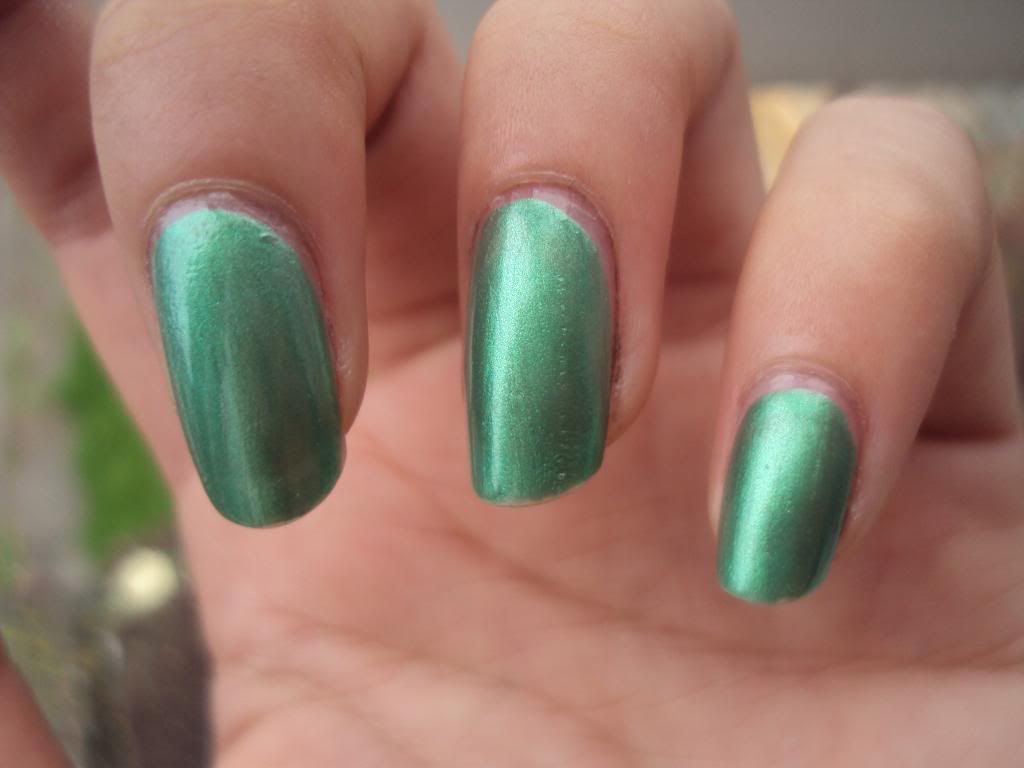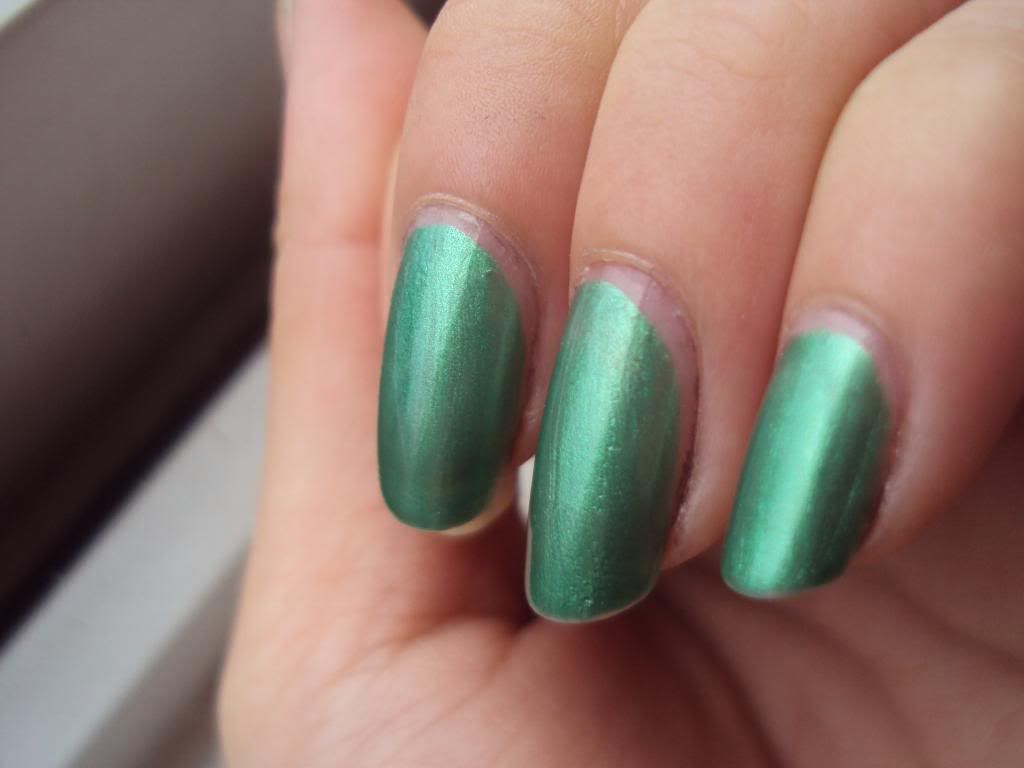 ♥ A little fun with Konad right before I was removing it~
Along with the other MUA.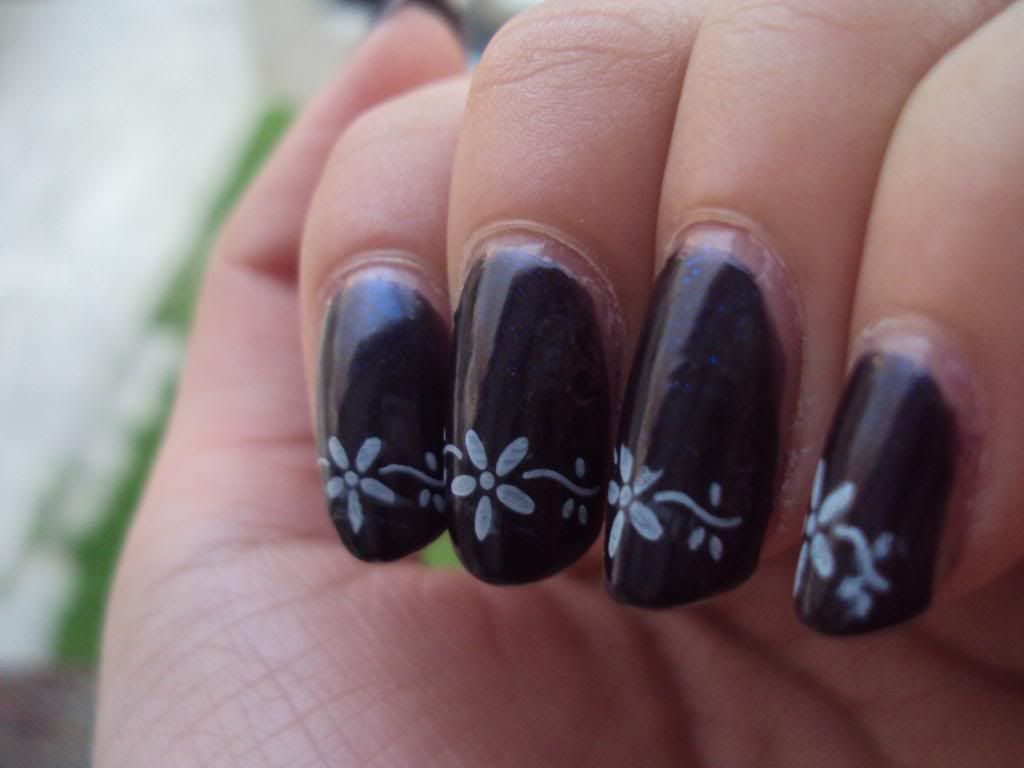 See the blue? I was totally expecting more glitter.
I felt decieved ;___;
Look at how it looks in the bottle!!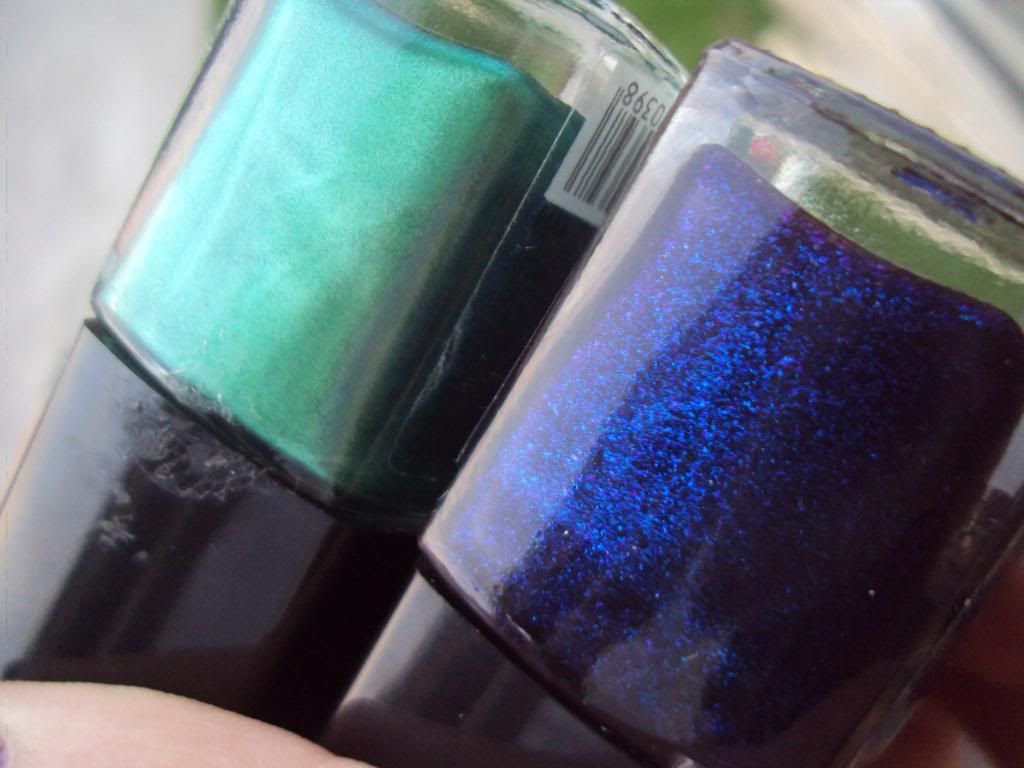 ♥ AnnKiins.