Happy late Halloween wishes, mine was awesome but now I have
tests :c
(Reason why I don't have enough time to look at my fav blogs atm!)
But two more days to go! *Yaaay*
(Btw I got nail foils the other day, might try it out soon?)
Really simple to do, I took out a few bits to reduce time.
|♥| Base color: Barry M, Strawberry I.C
Simply stripe as much lines as you can without them touching.
|♥| French tip it, I did it freehand but you could use the strips.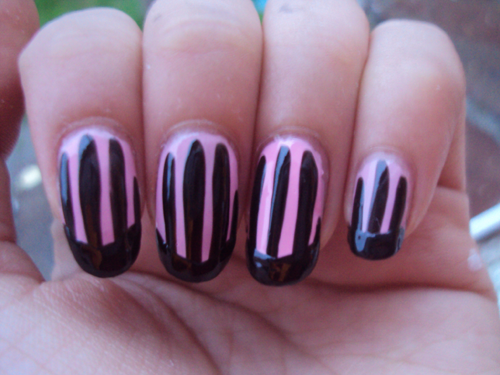 |♥| Draw bows on, if you have acrylic you can use those but I sadly don't.
Then stick a gem in the middle.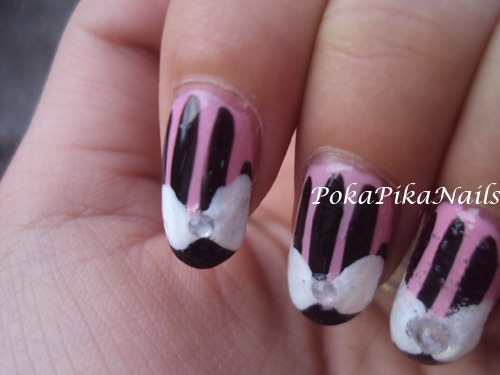 |♥| I outlined the bow in black for more effect.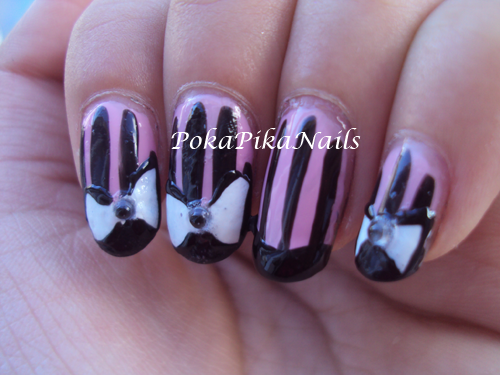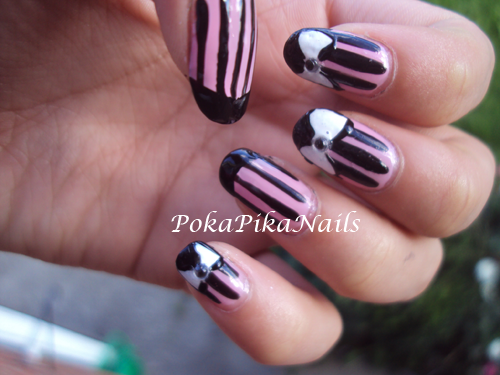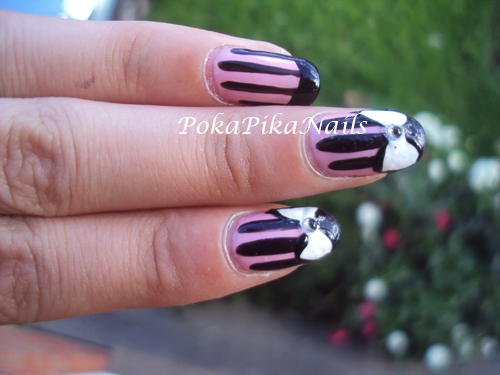 |♥| I realllly like this design, it was super quick to do, unlike the others I did before, and it actually turned out quite nice. You can even wear the stripes by itself and it'll still looks nice.
Halloween outfit pictures!
I dressed up as a Gothic doll.